Japanese Knotweed
Japanese knotweed is a native of Japan, Korea, Taiwan and China however the plant is widespread in Ireland, Britain and continental Europe. It is believed that Japanese knotweed was introduced into Ireland in the mid-late 1800's and this plant has spread from gardens out into the environment
It may have went undetected for many year, but certainly it has become major problem in Ireland over the last 10 years or so.
Japanese Knotweed.
Identification
Japanese knotweed starts growing from early spring and can reach 1.5m by early summer and 2-3m by July, before dying back between September and November.

Newly emerged Japanese knotweed buds emerge early in the spring and are general red in colour and have spear like stems. These grow very quickly in spring and can grow up to 20cm per day. By summers the plant can be up to 2-3 meters in height.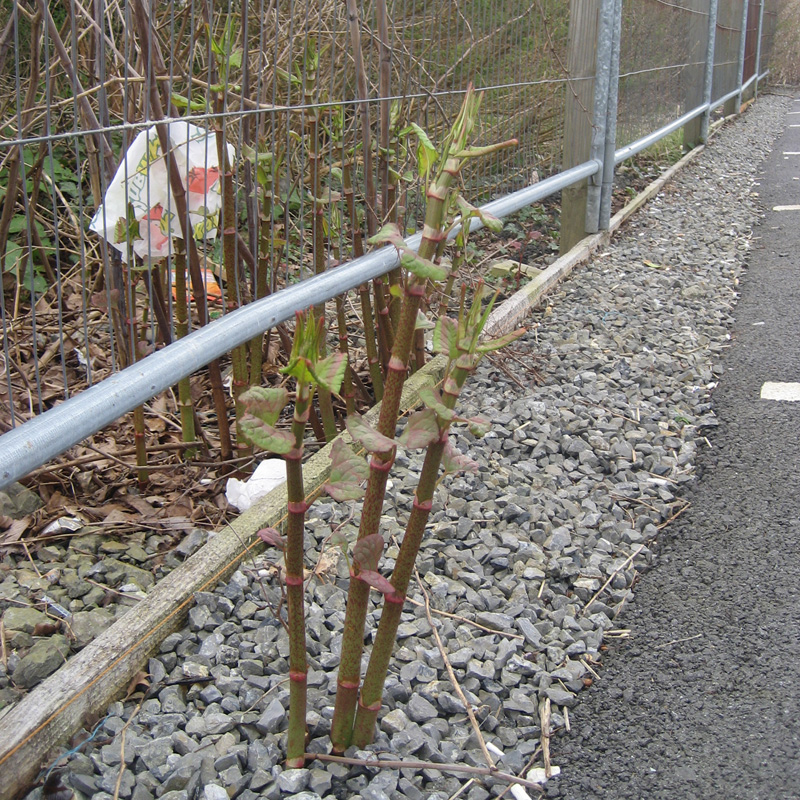 Leaves
Leaves are 10-15cm in length, green and heart or spade shaped with pointed tips. They are arranged in a zig zag shape along the stems. It also produces clusters of cream small flowers towards the end of July which can look quite attractive.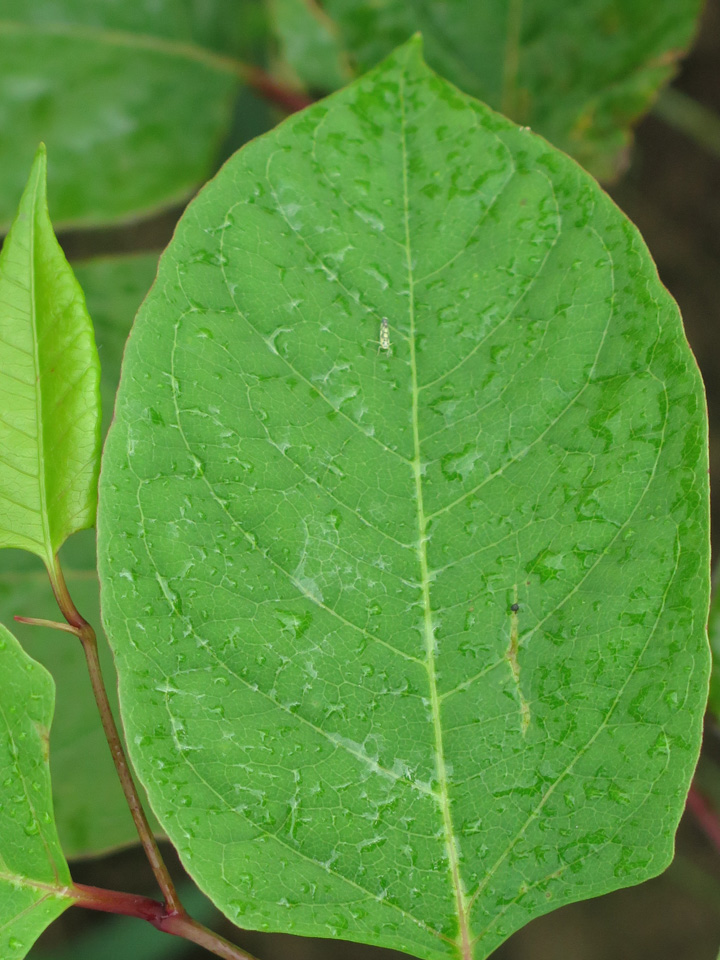 Stems
The stems are bamboo like, green with a distinctive purple speckling colour on them. The stems are hollow. They can form dense stands at this stage and can be up to 3 metres in height. By late autumn they die back and become dark brown and can break off from the base over winter time.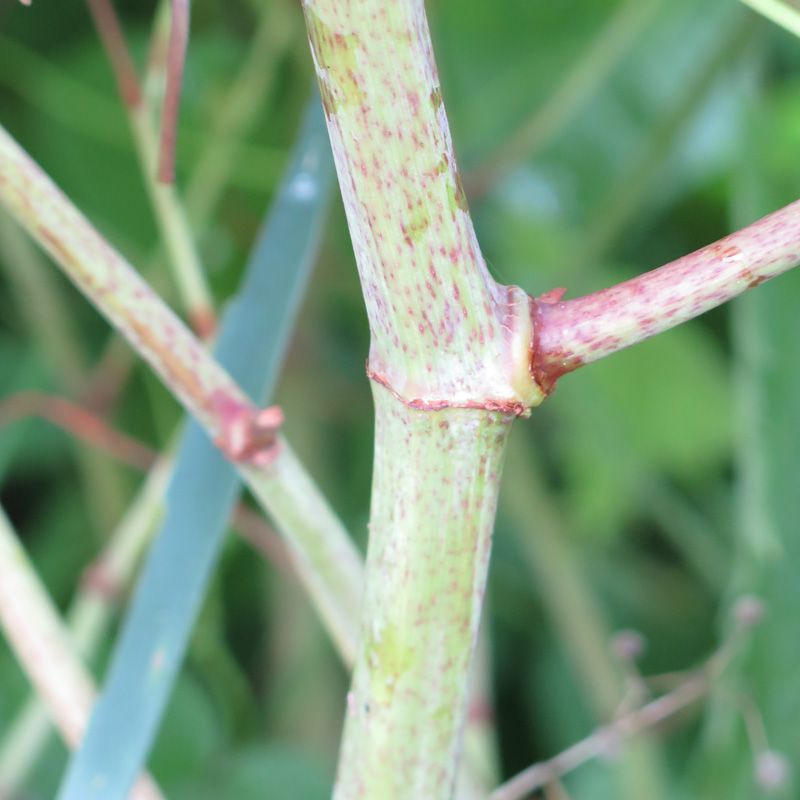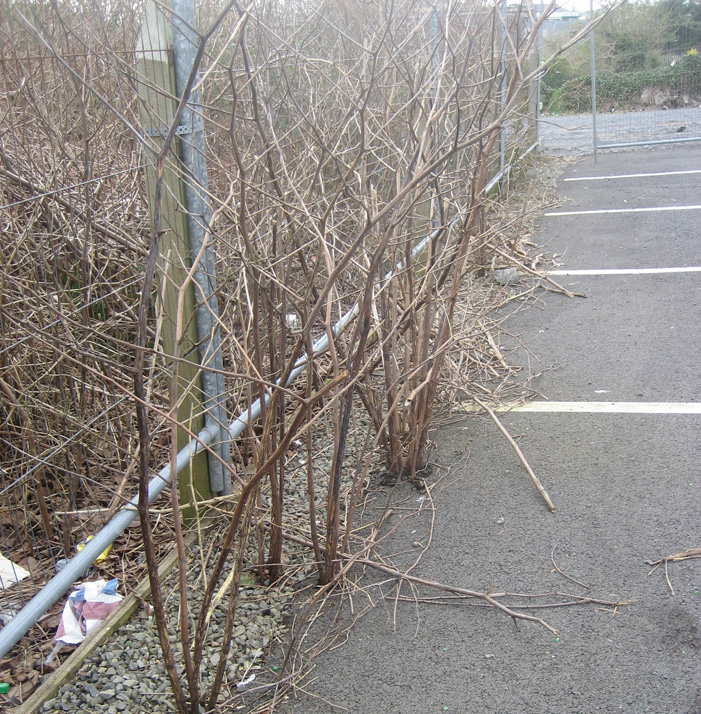 Further identification information available from the National Biodiversity Centre ID sheet.
Is Japanese knotweed a regulated species in Ireland?
Yes, under Regulation 49(2) any person who plants, disperses, allows or causes to disperse, spreads or otherwise causes to grow Japanese knotweed or any of the other invasive plants listed in the Third Schedule of the European Communities (Birds and Natural Habitats) Regulations, 2011 (S.I. No. 477 of 2011) shall be guilty of an offence. Furthermore, Sections 52(7) and (8) of the Wildlife Act, 1976, as amended, 1 make it an offence to plant or otherwise cause to grow in a wild state exotic species of plants.
The National Biodiversity Data centre has produced a frequently asked questions guide on Japanese knotweed in Ireland that is very useful.
Who can spray or apply herbicides to Japanese knotweed?
Under the Sustainable Use of Pesticides Directive there are restrictions on use and application of herbicides by professional and amateur users.
All operators need to be qualified in the application of pesticides if they wish to apply a professional herbicide like Garlon Ultra or Synero. Many farmers and landscapers would qualify if the spraying course was undertaken.
Further information is available from the Pesticide control services section of the Department of Agriculture. Details on all the regulations under the Sustainable Use Directive (SUD) can be found there.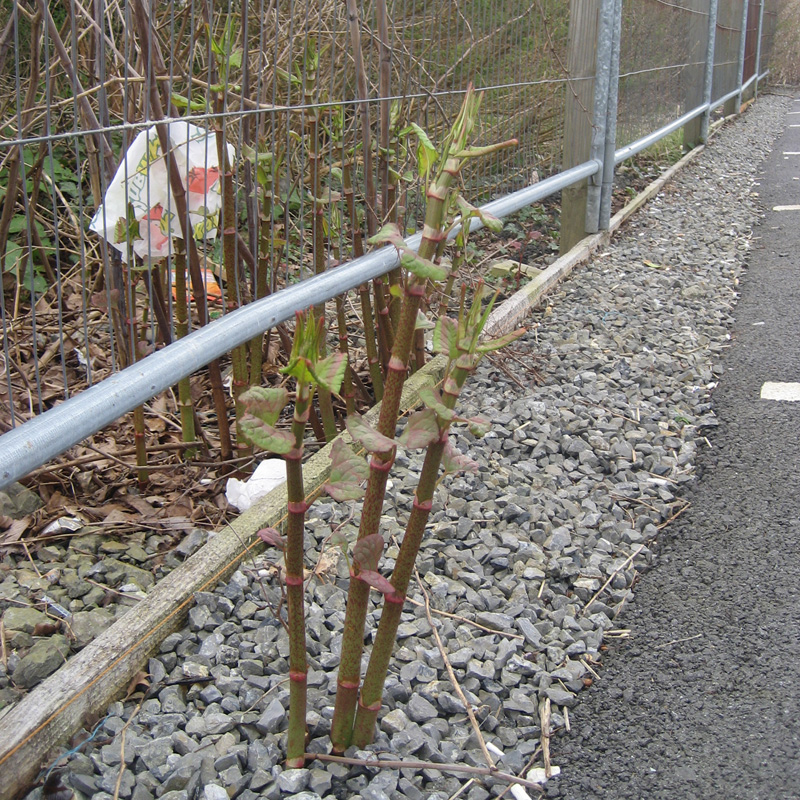 For further information on the control of Japanese Knotweed or to discuss any specific queries
you may have please do not hesitate to contact one of our technical weed control specialists.